HEALTH & WATER A PILOT CLIP WITH BERNARDO BERTOLUCCI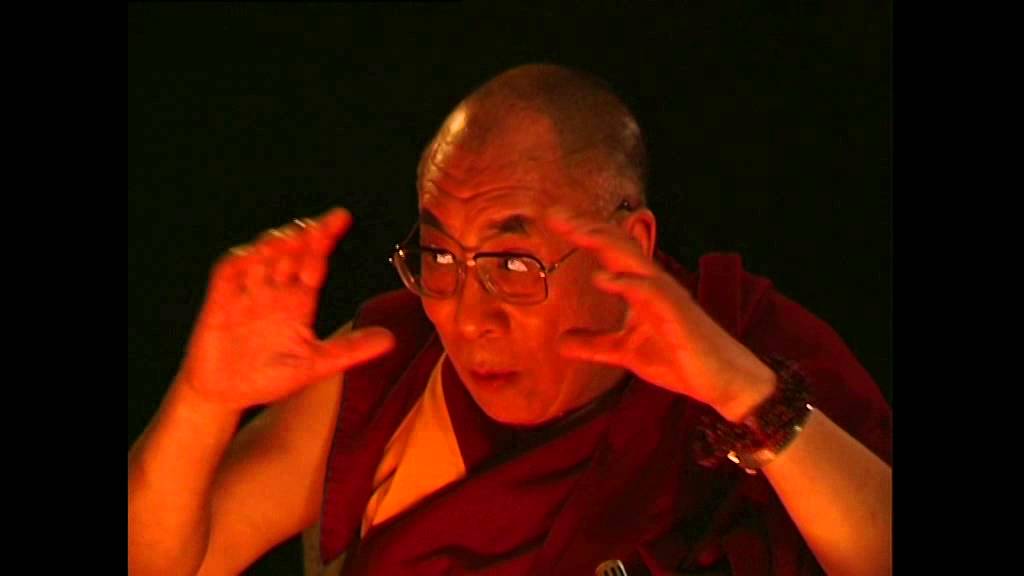 TIME FOR CHANGE! A MILLENNIUM MESSAGE FROM THE DALAI LAMA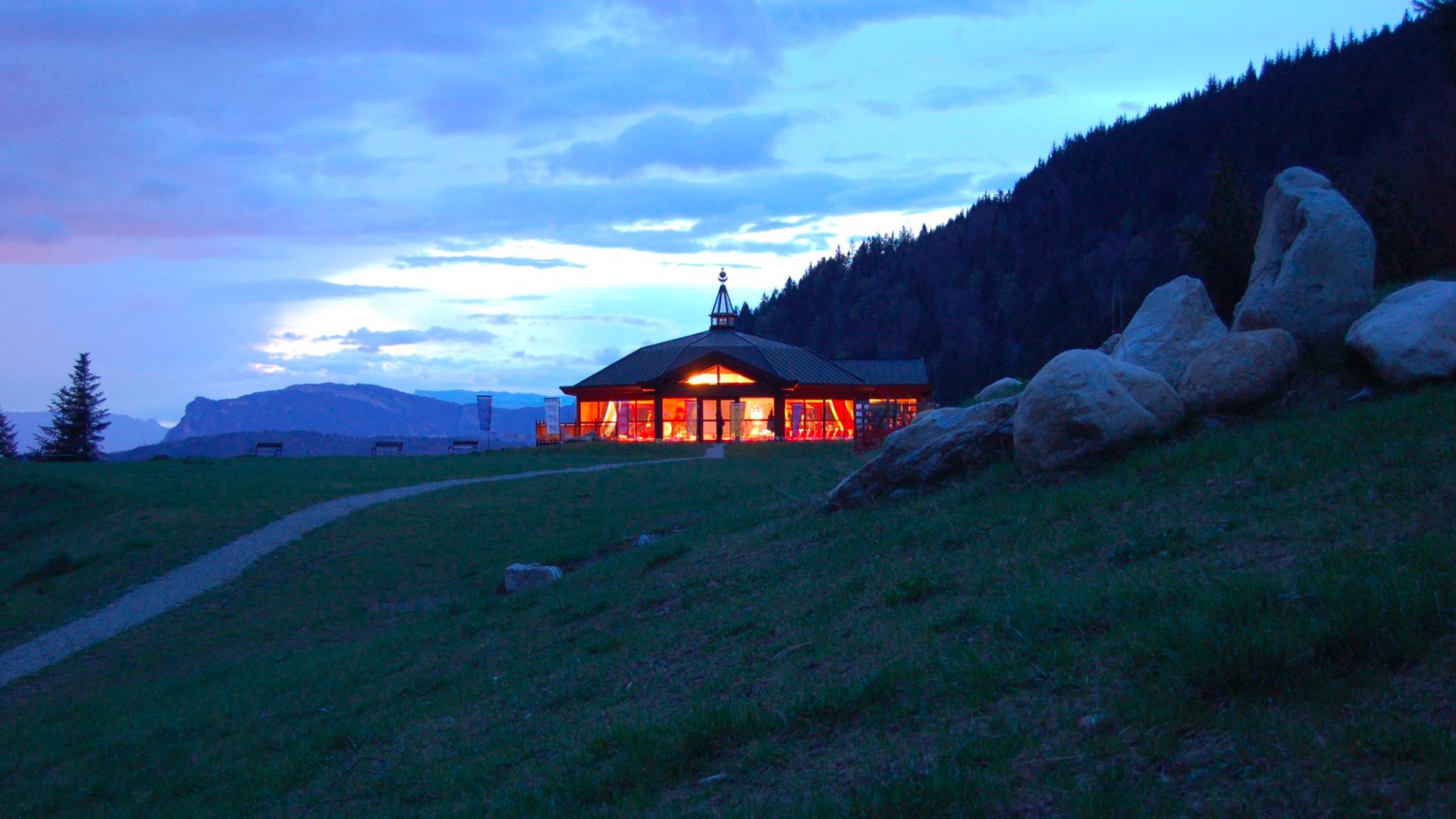 FIRE ON THE MOUNTAIN EXPLORING THE SPIRITUAL TRADITIONS OF INDIGENOUS PEOPLES
This is a documentary about the connection between consciouness and nature, as embodied in the spiritual traditions of Indigenous Peoples, whose ecological metaphors of the sacred are so relevant to the modern world. We shot the project in 1997 at an historic 10-day gathering of shamans from five continents, who travelled to Karma Ling, a Tibetan Buddhist retreat centre in the Val Saint Hugon in Savoy, in the French Alps, to discuss their concerns with H.H. the Dalai Lama and high-level representatives of the world's religions. This documentary embodies the wish of these Indigenous People - all traditional wisdom-keepers, shamans and medicine-women - to communicate their message to the world. Participants include 40 representatives of various faiths and traditions, approximately half of whom were from Indigenous cultures. The latter were accompanied by intepreters and anthropologists to help translate and explain their traditions and rituals. Each of the principal delegates performed a sacred ritual or ceremony which we were invited to film. The film was co-executive produced by
Michael O'Callaghan
, President of Global Vision Corporation in London, and
Sheldon Rochlin
, President of Mystic Fire Video in New York. It was produced and directed by the award-winning filmmaker
David Cherniack i
n Toronto, Canada. A producer at the Canadian Broadcasting Company (CBC) since 1980, his many documentaries include
Heart of Tibet: An Intimate Portrait of the Dalai Lama
, and
Four Noble Truths
(narrated by Richard Gere). The video was distributed by Mystic Fire Video
THE POLITICS OF PERCEPTION
A feature documentary about the connection between the global meta-crisis and our ways of seeing it Now in development.
Executive summary
.
A PLEA FOR GLOBAL EDUCATION: FROM NOBEL PEACE LAUREATE RIGOBERTA MENCHÚ TUM
A message from Nobel Peace Laureate and Guatemalan human rights activist and UN Spokesperson for the world's 300 million indigenous peoples. Filmed in New York. 1992. Produced and directed by
Michael O'Callaghan
.
Transcript
A collection of dozens of 3-minute interactive videos on the future of the world, recorded by its own public of ordinary people and leading global thinkers including
Buckminster Fuller
, paleoanthropologist
Richard E. Leakey
, futurist
Hazel Henderson
, psychiatrist
R.D. Laing
, philosopher
Thomas Berry
, architect
Paolo Soleri
, educatior
Elaine de Beauport
, UN Under-secretary General
Robert Muller,
U.S. Navy
Rear-Admiral
Gene LaRoque
, anthropologist
Helena Norberg-Hodge
, economist
Kenneth Boulding
, et al. Filmed in the USA. 1978-1981. Produced and directed by
Michael O'Callaghan
. See here for
transcripts
.
Interactive video exhibit made & shown during the historic meeting of the NGO
International Physicians for the Prevention of Nuclear War
, which won the 1985
Nobel Peace Prize
, and founded
ICAN
which won the same prize in 2017. Video articipants included
Dr. Helen Caldicott
, (Australia),
Dr. Georgy Arbatov
(USSR),
Dr. Evgueni Chazov
(USSR),
Dr. Bernard Lown
(USA),
Dr. Tatsuichiro Akizuki
(Japan) et al. in collaboration with the Department of psychiatry at
Harvard School of Medicine.
USA. 1981. Co-produced & directed by
Suzanne Greason
and
Michael O'Callaghan
.
A documentary about 1,000 teenagers from 130 countries who gathered for two weeks in Morocco in 2003 to participate in 100 sustainable development action projects and write the
Casablanca Declaration
from global youth to the General Assembly of the
United Nations
. The event was organised by
Peace Child International
with funding from H.R.H. Hassan VI, the King of Morocco. 2003. (120 minutes, in postproduction.) Produced and directed by
Michael O'Callaghan
.
RIO+10 INTERVIEWS: THE EMERGENT GLOBAL CIVIL SOCIETY CONSENSUS
A collection of in-depth video interviews with 25 NGO leaders on the emergent global civil society consensus. Filmed at the
UN World Summit on Sustainable Development
(a.k.a. the
Rio+10 Conference
) at Johannesburg in 2002, 10 years after the first Earth Summit at Rio de Janeiro. Featuring Achim Steiner (
IUCN
), Mark Halle
(International Centre for Trade and Sustainable Development
), Helena Norberg-Hodge (
International Forum on Globalization
), Jane Goodall (
World Future Council
), Claude Martin (
WWF International
), Mathis Wackernagel (
Global Footprint Network
), Kaarin Taipale (
International Council of Local Environment Initiatives
), Barry Coates (
World Development Movement
), Felix Dodds (
UK Stakeholders Forum
), Randy Hayes (
Rainforest Action Network
), Jonathan Lash (
World Resources Institute
), Rémi Parmentier (
Greenpeace International
), Bernward Geier (
International Federation of Organic Agriculture Movements
), Wally N'Dow (
United Nations / Habitat II
), Danny Schechter (
Media Channel
), David Woollcombe (
Peace Child International
) and Ernst-Ulrich von Weizsäcker (
Wuppertal Institute for Climate, Environment and Energy)
. Supported by IUCN. Produced and directed by
Michael O'Callaghan
. The
transcripts are available here
.